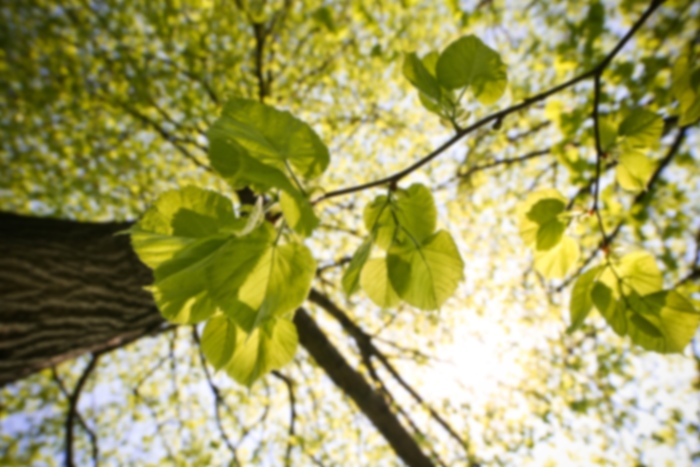 Jake Mancuso,
MD
Interventional Cardiology
Interventional Cardiologist Dr. Jake Mancuso remembers when he first discovered his passion for cardiology: it was during a lecture by his former medical school professor, Dr. Gregory Freeman, who joined Cardiology Clinic in 2006. Later, as a second-year cardiology fellow, Dr. Mancuso suspected his father had a blocked artery in his heart, and knew exactly where to send him for care.

There are so many good people here at Cardiology Clinic and I wanted my father to be in good hands. This is the group I trusted with my father's life and it has been my absolute privilege to join them says Dr. Mancuso, who started with the practice in August 2013.

Growing up, Dr. Mancuso admits he was a tinkerer. First with appliances and later with motorcycles and cars, Dr. Mancuso was famous for taking things apart and putting them back together. That's largely how he eventually fell in love with interventional cardiology where he performs minimally-invasive, catheter-based procedures to restore blood flow to diseased blood vessels in the heart and legs.

Dr. Mancuso has a Bachelor of Science degree in molecular biology from University of Texas at Austin and he completed his medical degree at University of Texas Health Science Center at San Antonio's School of Medicine. He completed his internal medicine residency and cardiovascular diseases and interventional cardiology fellowships at University of Texas Health Science Center in San Antonio.

Dr. Mancuso has been involved in research with advanced intravascular imaging and specializes in coronary stent and vulnerable plaque analysis. He is also experienced in radial access coronary interventions where catheters are inserted in the wrist instead of the groin (femoral access).

Dr. Mancuso is board certified in cardiovascular disease, interventional cardiology, endovascular medicine and vascular medicine. He is a member of the American College of Cardiology and the Society for Cardiovascular Angiography and Interventions. He practices out of Cardiology Clinic's Northeast, Stone Oak and New Braunfels offices.
Advanced EKG Interpretation
Cardiac Catheterization
Cardiac Catheterization through the Wrist
Congestive Heart Failure
Coronary & Peripheral balloon angioplasty
Coronary and Bypass Graft Angiography
Coronary Fractional Flow Reserve Assessment
Exercise and Pharmacologic stress testing (Nuclear & Echocardiography)
Intravascular Ultrasound
Optical Coherence Tomography
Percutaneous Coronary Intervention and Stenting
Peripheral Vascular Angiography
Peripheral Vascular Intervention
Peripheral Vascular Medicine
Peripheral Vascular Ultrasound Interpretation
Preventative & Therapeutic Adult Cardiovascular Medicine
Radial Access Catheterizations
Rotational and Directional Atherectomy
Transesophageal Echocardiography
Transradial Catheterization (Diagnostic and Therapeutic)
Transthoracic Echocardiography
Advanced EKG Interpretation
Cardiac Catheterization
Cardiac Catheterization through the Wrist
Congestive Heart Failure
Coronary & Peripheral balloon angioplasty
Coronary and Bypass Graft Angiography
Coronary Fractional Flow Reserve Assessment
Exercise and Pharmacologic stress testing (Nuclear & Echocardiography)
Intravascular Ultrasound
Optical Coherence Tomography
Percutaneous Coronary Intervention and Stenting
Peripheral Vascular Angiography
Peripheral Vascular Intervention
Peripheral Vascular Medicine
Peripheral Vascular Ultrasound Interpretation
Preventative & Therapeutic Adult Cardiovascular Medicine
Radial Access Catheterizations
Rotational and Directional Atherectomy
Transesophageal Echocardiography
Transradial Catheterization (Diagnostic and Therapeutic)
Transthoracic Echocardiography
Advanced EKG Interpretation
Cardiac Catheterization
Cardiac Catheterization through the Wrist
Congestive Heart Failure
Coronary & Peripheral balloon angioplasty
Coronary and Bypass Graft Angiography
Coronary Fractional Flow Reserve Assessment
Exercise and Pharmacologic Stress Tests (Nuclear and Echocardiographic)
Intravascular Ultrasound
Optical Coherence Tomography
Percutaneous Coronary Intervention and Stenting
Peripheral Vascular Angiography
Peripheral Vascular Intervention
Peripheral Vascular Medicine
Peripheral Vascular Ultrasound Interpretation
Preventative & Therapeutic Adult Cardiovascular Medicine
Radial Access Catheterizations
Rotational and Directional Atherectomy
Transesophageal Echocardiography
Transradial Catheterization (Diagnostic and Therapeutic)
Transthoracic Echocardiography
Cardiovascular Disease - Board Certified
Interventional Cardiology - Primary - Board Certified
Graduate Degree: University of Texas School of Medicine at San Antonio
Residency: University of Texas Health Science Center of San Antonio
Fellowship: University of Texas Health Science Center of San Antonio
Methodist Stone Oak Hospital
Northeast Methodist Hospital