 Seeing her, beautifully poised, manicured and smiling, it's hard to imagine everything Reesa has been through. You can see small bruises on her neck, chest and hands, but Reesa looks strong and stoic in spite of it all.
After receiving abnormal blood results from lab tests for the cholesterol medication she was taking, Reesa was seen by Dr. David Friedman, a San Antonio hematologist/oncologist and family friend. She was diagnosed with leukemia and eventually entered into a clinical trial of clofarabine at M.D. Anderson Cancer Center in Houston, Texas.
In isolation and a state of shock, Reesa says she still can't believe it all happened. "I got one week of treatment and three weeks of observation where only doctors were allowed in the room," Reesa says. "But once I found out I could get the clofarabine in San Antonio, there was no way I was going back to Houston." She received six more rounds of treatment in San Antonio before she entered remission that lasted two years.
About the time she was due for another bone marrow biopsy, Reesa had been on vacation climbing a mountain with her daughter and grandchildren. She returned home to discover her leukemia had relapsed. Again, Reesa was shocked and disheartened. "I hadn't felt that good in years and to hear that I wasn't that good?"
Dr. Friedman suggested she consider a bone marrow transplant. Her sister, brother and daughter had all been tested in Houston and her brother turned out to be a perfect match.
Reesa was referred to Dr. Charles Frederick LeMaistre, a bone marrow transplant physician with Texas Transplant Physician Group in San Antonio, Texas, where she received a successful bone marrow transplant in May 2009.
Despite her brave demeanor, Reesa admits it has all been quite an ordeal.
"I was scared to death through all of this. The reason I don't show it? If I lose my cool, I worry it will affect my husband and my kids. But I feel like I'm in the best hands possible. I know they are there for me 24 hours a day," Reesa says of Dr. LeMaistre and the team of transplant nurses.
"And Dr. LeMaistre says I'm doing good and it's wonderful to hear him say that. It keeps me going!"
AN UPDATE: A little more than two years after her bone marrow transplant, Reesa continues to do very well. She has chronic graft versus host disease which causes some pain and tingling in her hands and feet as well as some tightness in her skin. But with exercise, medication, the loving support of her family, and her remarkable attitude nothing is holding Reesa back.
"I get tired sometimes, you know, but it's not stopping me. I'm not gonna let it stop me!" Reesa insists.
In February, 2011, Reesa and her husband, Joel, re-took their wedding vows as they celebrated their 50th anniversary with a ceremony at their synagogue surrounded by family and friends.
During a recent monthly follow-up visit to Dr. Friedman's office, Reesa experienced of surge of empathy towards other patients in the waiting room as she reflected on how far she has come since her diagnosis.
"I can pick out the ones who are there for the first time. And I just want to go tell them it's going to be ok," Reesa says.
She admits she never could have imagined when she was first diagnosed how well she would be doing today. "I had no idea…and now it's like it happened to somebody else. It's a miracle and I'm so thankful to Dr. Friedman and Dr. LeMaistre," Reesa says.
C.F. LeMaistre, MD, is an independent practitioner with Texas Transplant Physician Group serving patients at the Adult Blood and Marrow Stem Cell Transplant Program at Texas Transplant Institute on the campus of Methodist Hospital in San Antonio, Texas. David J. Friedman, MD, PhD, is an independent practitioner with Cancer Care Centers of South Texas.
News Related Content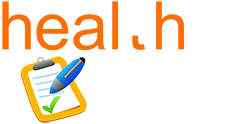 Access information about your health and connect with our staff by creating an account during your next appointment. This safe and convenient online patient portal allows you to:
Request non-urgent medical advice
Schedule appointments
Obtain visit summaries
Order medication refills
View lab results
Already have an account?
Take advantage of this resource today!
This site is for informational and non-urgent communication purposes only. Call us directly if you need to discuss an urgent issue or need to be seen today.