 During the first few years of his life, Salvador Garza spent more time in the hospital than at home. Born with a congenital heart condition called tetralogy of Fallot, he underwent his first open-heart surgery to repair the defects in 1974 at age four.
Twenty years later, Salvador required a second open-heart surgery to repair his leaking pulmonary valve. He recovered nicely and lived a "normal" life: he got married, had two children, and starting a flooring installation business. Salvador developed type 2 diabetes and high blood pressure yet even with congenital heart disease, he proudly worked hard and played hard, too.
Five years ago, his normal life took a turn for the worse. Despite dramatic lifestyle changes to improve his health, potentially-fatal heart rhythm problems meant frequent trips to the emergency department and numerous hospital admissions. For Salvador, it was history repeating itself.
His cardiologists, running out of options, were frustrated: they had implanted a defibrillator, tried numerous medications, put Salvador on permanent disability and even suggested his arrhythmias were all in his head which took an emotional toll on Salvador as well.
Discouraged but determined, Salvador sought a second opinion. In early 2016, he went online and saw that Cardiology Clinic of San Antonio had five-star ratings. He called and got an appointment with Cardiac Electrophysiologist Dr. Zalmen Blanck. The two instantly hit it off and Dr. Blanck started from scratch to investigate the cause of his arrhythmias. Still, Salvador ended up in Methodist Hospital several more times with dangerous heart rhythms. During a hospitalization around Memorial Day—as luck would have it—Dr. Pankaj Madan, who had just joined Cardiology Clinic as an adult congenital cardiologist, took on Salvador's case.
After a thorough history, an extensive review of his medical records and new imaging studies, Dr. Madan discovered Salvador's pulmonary valve was severely leaking and was likely causing the arrhythmias. This time, though—as luck would have it—instead of a third open-heart surgery to replace the leaky valve, there was a new, minimally-invasive option to implant a valve through a catheter requiring only small puncture in his groin!
As one of the first adults to be a candidate for this procedure at Methodist Heart Hospital, a campus of Methodist Hospital, Salvador took a leap a faith based on his experience with Dr. Blanck and Dr. Madan. "I'm gonna trust them. I trust them all. They dig and they dig. They do their homework. I made them work and they never gave up on me!" says Salvador.
Pediatric Interventional Cardiologist Dr. Rolando Zamora successfully performed the procedure and Salvador was released from the hospital about a day and a half later. Today, he's feeling great, and is truly back to normal. He has also lost 45 pounds, is eating healthy, getting regular follow-ups and is grateful for the expertise and attention he received from his "Super Doctors" Dr. Blanck, Dr. Madan and Dr. Zamora. "Thanks to God—they were like angels who were sent to me for a reason—and got me going again!"
Contact:
Adult Congenital Heart Disease
Dr. Pankaj Madan
Cardiology Clinic of San Antonio – Medical Center
4411 Medical Dr, Suite 300
San Antonio, TX 78229
Phone: (210) 614-5000
Fax: (210) 614-0657
Resources
News Related Content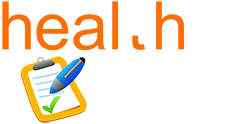 Access information about your health and connect with our staff by creating an account during your next appointment. This safe and convenient online patient portal allows you to:
Request non-urgent medical advice
Schedule appointments
Obtain visit summaries
Order medication refills
View lab results
Already have an account?
Take advantage of this resource today!
This site is for informational and non-urgent communication purposes only. Call us directly if you need to discuss an urgent issue or need to be seen today.